Junior Ruby Developer (Data Quality Engineer)
В архиве с 29 июня 2017
Требуемый опыт работы: 1–3 года
Полная занятость, полный день
Вакансия в архиве
Работодатель, вероятно, уже нашел нужного кандидата и больше не принимает отклики на эту вакансию
Похожие вакансии
Минск,
Площадь Победы
и еще 1 
Инициативность в любых задачах и отсутствие боязни предлагать новое. Опыт работы c Ruby on Rails 1+ лет.
Разработка программного обеспечения. Прохождение собеседований на проекты. Участие в code review. Участие в обмене знаниями внутри команды. Подготовку к собеседованиям...
Глубокие знания Ruby, Ruby on Rails, Active record (знать все внутренние нюансы и понимать, что и когда лучше использовать).
Подготовка к собеседованиям с зарубежными заказчиками на английском языке. Рабочая среда: Подробный онбординг: знакомство с командой, процессами и правилами, экскурсия...
Уверенные знания Python или любого другого современного языка программирования (Java, JS, .NET и т.д.). Знание на базовом уровне одного...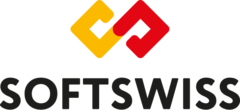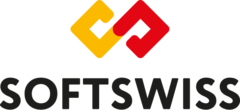 2009 - foundation year. 1200+ people in the company. 300+ gaming websites supported. 6B+ bets processed per month.
Advanced Ruby programming skills. Strong knowledge in internal relational databases. Deep knowledge of SQL. Algorithms and data structures knowledge (deep...
Разработка новой функциональности бэк части программного продукта. Разработка новых модулей продукта. Написание интеграционных сервисов. Рефакторинг существующих модулей. Модули ядра на...
Опыт 4+ лет профессиональной разработки на Ruby. Глубокие знания и профессиональное владение технологиями: Ruby, Rails, PostgreSQL, Git, RSpec.
1+ years of experience in IT. Experience in Ruby on Rails development. Experience with databases (SQL or NoSQL).